---
In the tradition of the EQIPD Summer School the Guarantors of EQIPD are planning a webinar series from March to June in 2023. It will always be at 4pm CET/CEST and a link to register on the Zoom platform will follow soon.
Abstract
The EQIPD Webinar Series will provide a foundation for best practices in preclinical research and how the EQIPD quality system can be used to help ensure the key 3 Rs: rigor, robustness and reproducibility in generating, interpreting and publishing findings. Experienced speakers will highlight EQIPD's role in different parts of the scientific ecosystem with a focus on best practices. Dr. Thomas Steckler and Prof. Malcolm Macleod will set the scene with a general introduction on the state of efforts to enhance research rigour, how the recently published EQIPD framework has changed the landscape and what remains to be achieved. Other topics include issues in performing systematic reviews and meta-analyses, exploratory versus confirmatory research, challenges and opportunities for achieving rigor in academia and biopharma, and a hitchhiker's guide to the use and misuse of statistics.
The series starts on March 1st and will continue until summer every second week.
| | | | |
| --- | --- | --- | --- |
| Date | Name | Organization | Topic |
| 1. March | Prof. Malcolm Macleod / Dr. Thomas Steckler | University of Edinburgh, Edinburgh, UK / Janssen, Beerse, Belgium | Evidence, origins and impact of lacking rigour in research |
| 15. March | Dr. Kim Wever | Radboud university medical center, Nijmegen, The Netherlands | Systematic review and meta-analysis of animal studies |
| 29. March | Dr. René Bernard | QUEST Centre, Charité, Berlin, Germany | Exploratory versus confirmatory research |
| 12. April | Prof. Martin Michel | University of Mainz, Mainz, Germany | A hitchhiker's guide to experimental design and statistics |
| 26. April | Dr. Jan Vollert | Imperial College, London, UK | The EQIPD framework for research rigour |
| 10. May | Dr. Magali Haas | Cohen Veterans Biosciences | Criteria for translational validity |
| 24. May | Dr. Rita Balice-Gordon | Muna Therpeutics | Industry perspective on using tools like EQIPD |
| 7. June | Dr. Björn Gerlach / Anton Bespalov | PAASP GmbH | The EQIPD quality system and auditing |
| 21. June | Martien Kas / tbd | University of Groningen / Biotech | Use cases |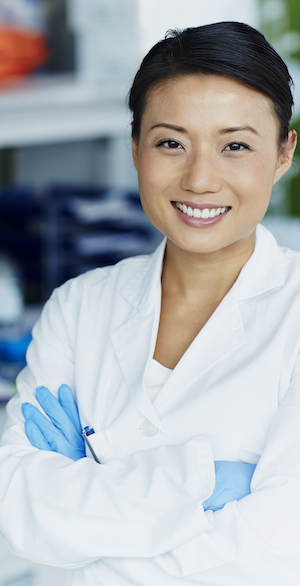 Register
The Webinar will be held via Zoom. Registration is necessary via the following page
Download and import the following iCalendar (.ics) files to your calendar system.
Evidence, origins and impact of lacking rigor in research
Malcolm Macleod and Thomas Steckler
The GoEQIPDwebinar series, discussing how to enhance the quality of preclinical data, starts on March 1 with "Evidence, origins, and impact of lacking rigor in research" ft. Dr. Thomas Steckler, @JanssenGlobal & Professor Malcolm Macleod, @EdinburghUni
---
Systematic review & meta-analysis in animal studies
Kim Wever
The GoEQIPD webinar on March 16, 2023 was presented by Kim Wever from Radboud University Medical Center Nijmegen discussing how systematic reviews and meta-analysis can help in translating animal study results and how they contribute to increasing robustness and scientific rigor.
---